From 25-26 September, 2017, USAID staff from Thailand including Mrs. Napak Tesprasith, Laurie Fryman and Montakan Tanchaisawat has worked with Nha Trang University (NTU). Attending the meeting was Dr. Khong Trung Thang, Vice Rector, representatives of the Department of External Affair, and members of the Biodiversity and Conservation research group within the framework of the PEER projects.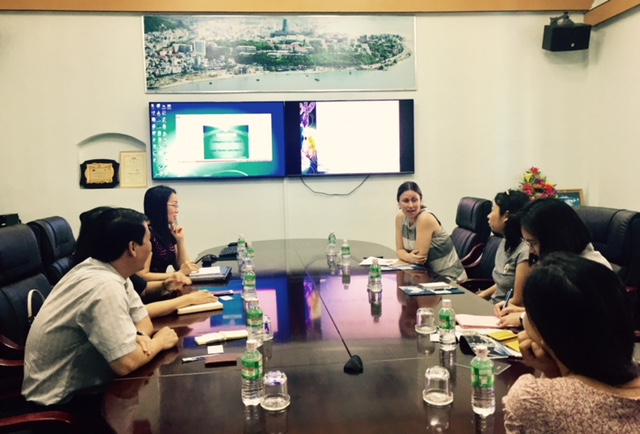 On behalf of the NTU Rector Board, Dr. Thang gave the welcome speech and note USAID's support to Nha Trang University. Dr. Ngo Thi Hoai Duong, Director of Institute for Biotechnology and Environment highlighted USAID important role on Institute's development, and expressed the wish to continue to support in the future. Ms. Napak Tesprasith presented the meeting purpose and wish to promote the team's activities. Participants discussed and questioned the USAID experts.
Dr. Dang Thuy Binh, head of the Biodiversity and Conservation Research group, presented the results of two PEER projects and additional grants and answer the questions of USAID staff. Afterwards, the experts visited the Molecular Biology Laboratory, exchanged academic information and interviewed team members and students participating in the PEER projects. USAID staff also visited Oceanography Institute, participated in the survey of Vinh Luong Port and Vinh Hai fish market, and Hon Mun MPA to discover marine biodiversity in Vietnam.
Since its inception in 2011, the PEER program has funded 281 scientific research projects in 32 countries to cooperate in areas such as agriculture, forestry, groundwater cleanup, biodiversity, risk reduction from volcanoes, droughts and climate change.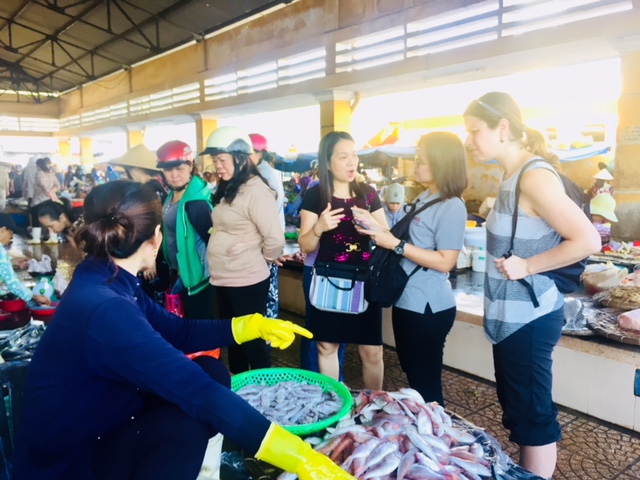 For the PEER cycle 6, the research group of Biodiversity and Conservation, Nha Trang University continue to receive the new grant for project proposal Project 6-435: Riverscape genetics to inform natural history of exploited fishes in the Lower Mekong River Basin". This is the collaborative project between Vietnam, Cambodia, Laos, Thailand, and Myanmar and Smithsonian Institution, USA (http://sites.nationalacademies.org/PGA/PEER/PGA_181417)