From 18-21 August, 2017, two graduate students of PEER projects from the research group "Biodiversity and Conservation" successfully defended their dissertation.
All two students excellently presented the results of the study conducted within the framework and the support of the PEER 2-7 and PEER 3-100 projects funded by USAID, Our MsC students are appreciated by the panel for their hard work in the research process, and Ms. Thai Thi Lan Phuong was highly rated as excellent student.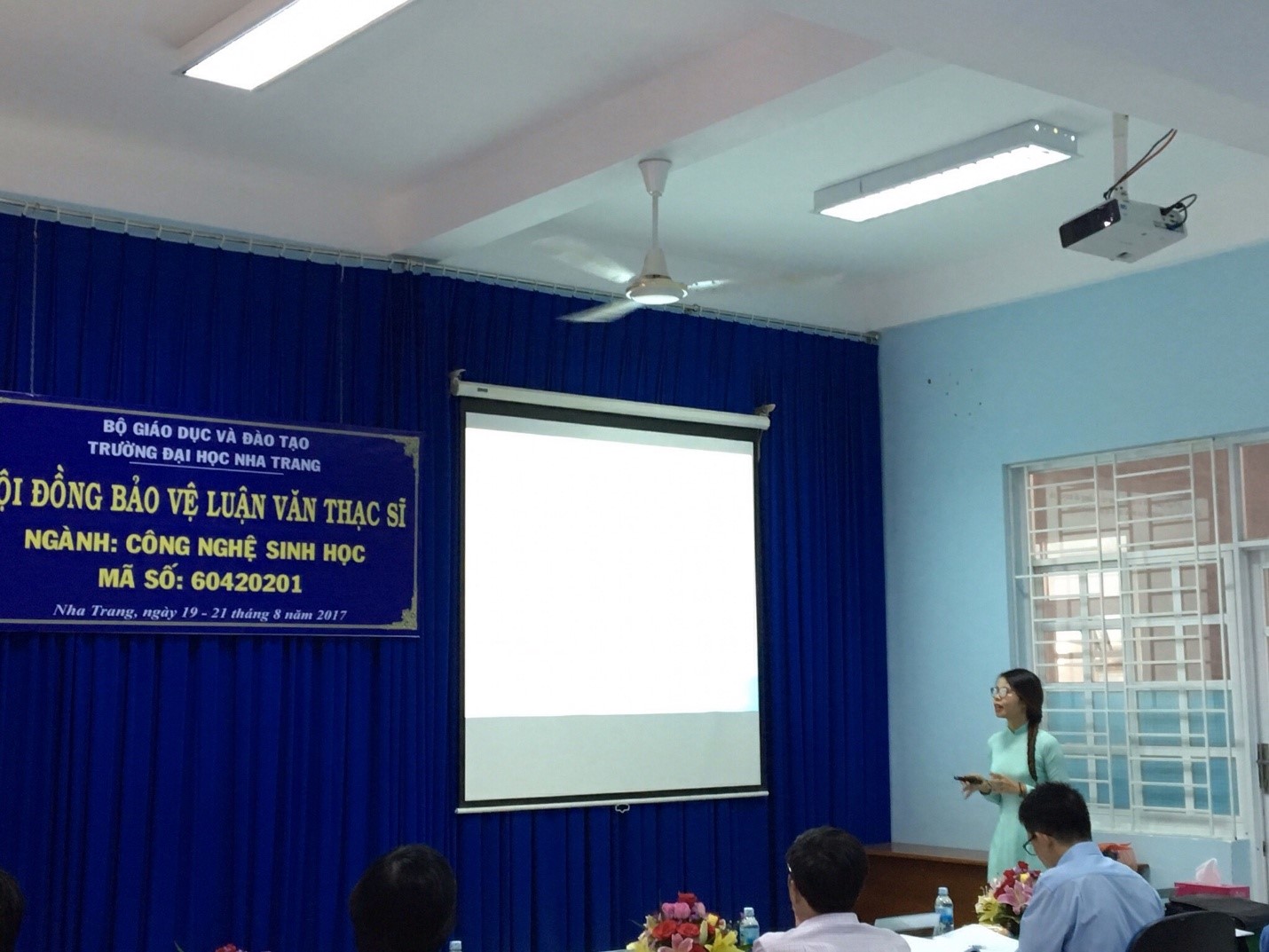 The research team "Biodiversity and Conservation" was established in 2010. So far, the group has implemented many national and international projects, organized and participating in many prestigious international conferences, as well as being trained approaching scientists in the areas of biodiversity, aquatic diseases and resource conservation.
List of students and thesis titles
Thai Thi Lan Phuong: Population genetics of Boesemania microlepis BLEEKER, 1858 in Mekong Delta, Vietnam
Le Thi Nhan: Population genetics of Polynemus milanochir Bleeker, 1852 in Mekong Delta, Vietnam