From September 12-14, 2017, members of the Biodiversity and Conservation group joined the 2017 Science Forum under the theme "Science for Green Growth in the South China Sea" at Oceanography Institute. There are more than 200 experts in the field related to the South China Sea from more than 10 countries around the world. The conference is divided into Scientific sessions and plenary sessions to discuss the shortcomings, challenges and directions for green growth in the South China Sea.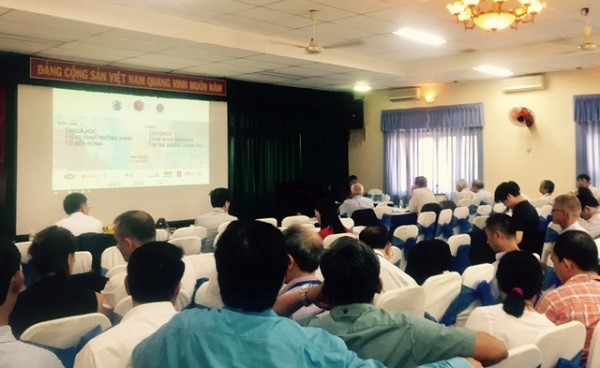 The 2017 South China Sea Scientific Forum is an opportunity for marine researchers to present recent research and exchange new ideas and research experiences with marine scientists from Asia and other countries. This is an excellent opportunity to establish a cooperative relationship among marine researchers to conduct research in different areas such as biodiversity, ecology, aquaculture, conservation and management.
The Biodiversity and Conservation Research Group participates in the session on Marine Biodiversity and Resources.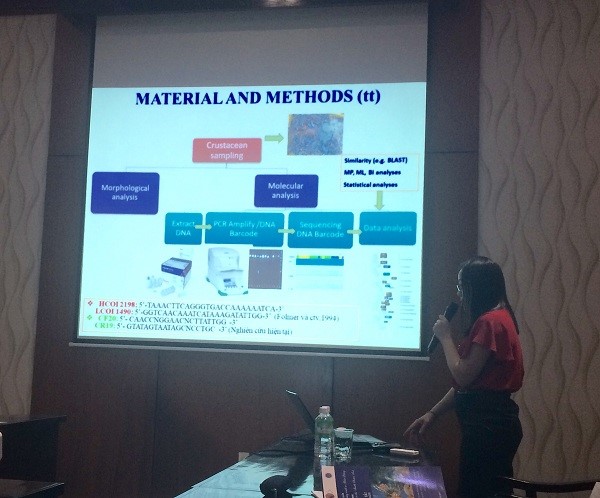 1. Dang Thuy Binh et al. Species diversity and barcode of Crustacean DNA in central Vietnam
2. Truong Thi Oanh et al. The phylogenetic relationship of coral reef fish (Perciformes, Tetraodontiformes and Scorpaeniformes) in Vietnam